"Work Later, Drink Now" in talks for a second season!
Posted 2021/11/24 0
TVING's hit series "Work Later, Drink Now" will reportedly have a season two.
According to several reports on November 23rd, due to the popularity of TVING's "Work Later, Drink Now," there will be a second season. It was also reported that SECRET's Han Sun Hwa, Lee Sun Bin, and APINK's Jung Eun Ji already received the love call to return to the drama.
TVING responded to the reports and stated that they are in positive discussion on the second season of "Work Later, Drink Now."
The drama is still ongoing and will still have to air two more episodes. Before the drama finally ends, the main cast will be having an online get-together on November 26, 2021, at 3 PM KST. It can be viewed through the TVING app and TVING's Youtube channel.
"Work Later, Drink Now" is led by SECRET's Han Sun Hwa, Lee Sun Bin, APINK's Jung Eun Ji, and Super Junior's Choi Si Won. It narrates the story of three women who enjoy drinking together and sharing stories about their lives. The drama has 12 episodes.
The ongoing drama became one of the most successful series from TVING. The drama kept on breaking records and writing a new box office history. Since the premiere of "Work Later, Drink Now", the subscribers of TVING have quadrupled. Even the highlight clips of the drama on Youtube garnered over 1.3 million views proving its popularity.
"Work Later, Drink Now" can be viewed through TVING or OTT platform, OndemandKorea.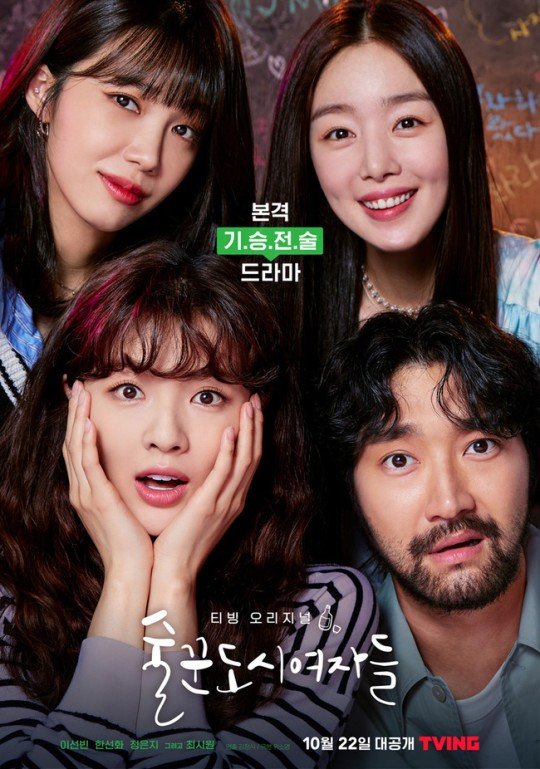 For this year, Han Sun Hwa starred in two dramas. First is the JTBC drama "Undercover" alongside main leads Ji Jin Hee and Kim Hyun Joo. Second is the ongoing series "Work Later, Drink Now." If the second season is confirmed, this will be her first project for 2022.
"Work Later, Drink Now" is the comeback drama of Jung Eun Ji since 2017. She last starred in the series "Untouchable" with Kim Sung Kyun and Jin Goo.
Lee Sun Bin last starred in the 2020 drama "Team Bulldog: Off-duty Investigation". She was also part of the 2021 movie "Mission: Possible." The actress will also join the cast of the upcoming movie "Bacteria" starring Kim Sang Kyung, Seo Young Hee, and Yoon Gyung Ho.
This drama was also the comeback of Choi Si Won into acting. He last starred in the 2019 KBS drama "My Fellow Citizens!" with Lee Yoo Young, Kim Min Jung, Tae In Ho, Kim Eui Sung, and more.
Are you in favor of "Work Later, Drink Now" to have a second season?