Song Kang and Han So Hee confirmed for JTBC's "Nevertheless"
Posted 2021/03/18 0
Upcoming JTBC drama "Nevertheless" confirmed its main cast and airing date!
Song Kang and Han So Hee are confirmed as the main leads for the upcoming romance drama "Nevertheless".
"Nevertheless" is based from a webtoon of the same name. The story will revolve around Yoo Na Bi who wants to be in a relationship but doesn't believe in love, and Park Jae Uhn who believes that relationships is a bother but likes to flirt.
The drama is set to air every Fridays and Saturdays on JTBC this coming June. "Nevertheless" will premiere after the end of the drama "Undercover."
"Nevertheless" will be directed by "Flower Crew: Joseon Marriage Agency", "Vampire Detective", and "Devilish Joy" PD, Kim Ga Ram. The screenwriter will be writer Jung Won.
Song Kang will play the role of Park Jae Uhn, a man who finds relationships a bother but is fond of flirting. He is friendly and cheerful but in truth, he's not much interested in other people. He also made a promise to himself that he will not do relationships. He always distance himself from others to not reveal his true feelings but after meeting Yoo Na Bi, he finds himself changing.
Yoo Na Bi will be Han So Hee's character in the upcoming drama. Unlike Park Jae Uhn, Yoo Na Bi likes to be in a relationship. After having a not so good experience on her first love, she no longer believes in love and destiny. But after meeting Park Jae Uhn, she will be swayed by his charms.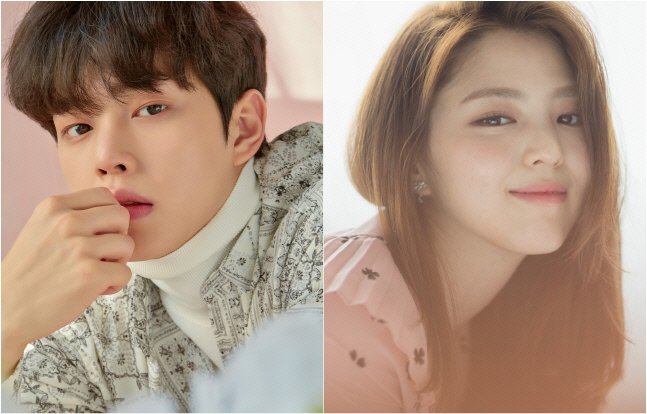 "Nevertheless" will be Song Kang's third series for 2021. The second installment of "Love Alarm 2" with Kim So Hyun premiered on Netflix last March 12. He's also the main lead for the upcoming drama "Navillera" that is set to air on March 22.
Meanwhile, this drama will be Han So Hee's return to the small screen since the hit drama "The World of the Married" with Kim Hee Ae and Park Hae Joon. Han So Hee rose to fame with her participation on "The World of the Married" and in 2021, she's already set to star in two dramas as the main lead. She is starring in "Nevertheless" and the other project is the upcoming Netflix original series "My Name" with Ahn Bo Hyun.
Source
Are you excited to see the chemistry between Song Kang and Han So Hee?