SHINee's Choi Min Ho and Chae Soo Bin confirmed to work together for a new drama
Posted 2021/11/18 0
SHINee's Choi Min Ho and Chae Soo Bin will be the main leads of the new Netflix original series "The Fabulous."
Netflix announced on November 18th that the production for "The Fabulous" is already confirmed. They also revealed that Choi Min Ho and Chae Soo Bin were selected as the main cast.
"Fabulous" will reveal the dreams, love, and friendship of four young men and women who have devoted their lives to the fashion industry. It will portray the realistic life of modern single men and women living in the city. The series will be directed by Kim Jung Hyun ("Secret Garden" and "A Korean Odyssey") and written by Kim Ji Hee and Lim Jin Sun.
Chae Soo Bin is confirmed for the role of Pyo Ji Eun. She's the head of a promotional agency for luxury brands. She's passionate about her job as this has been her childhood dream but she's struggling to survive in the industry.
Choi Min Ho will portray the role of a freelancer named Ji Woo Min. He's the kind of person who has everything from looks, ability, and more. After meeting Pyo Ji Eun, he will then realize his dream and love.
"The Fabulous" will premiere sometime in 2022.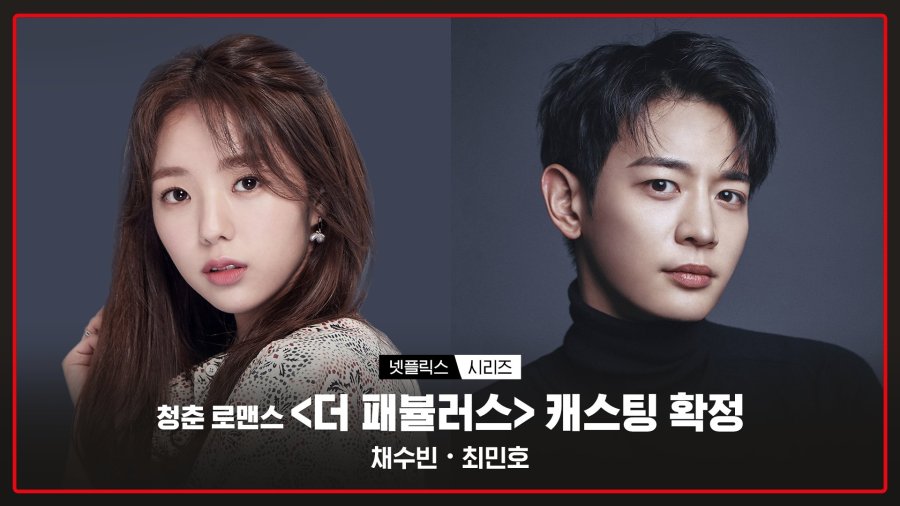 This series will be Choi Min Ho's first drama project for 2022. This year, he made a special appearance in the tvN drama "Yumi's Cells" to support  Kim Go Eun. He is also set to star in the upcoming series "Goosebumps" which will be his first official comeback drama after fulfilling his mandatory military duties. The actor last starred in the 2017 drama "The Most Beautiful Goodbye."
Chae Soo Bin last starred in the 2020 tvN drama "A Piece of Your Mind" with Jung Hae In, Lee Ha Na, and Kim Sung Gyu. She was also part of the 2021 movie "Sweet and Sour" with Jang Ki Yong and f(x) Krystal. For next year, she will also lead the upcoming Disney+ series "Rookies" with Kang Daniel.
Do you approve of the drama pairing of Choi Min Ho and Chae Soo Bin?