Kim Seon Ho, Go Ah Ra, Kang Tae Joo, and Kim Kang Woo are confirmed for "Sad Tropical"
Posted 2021/11/20 0
Kim Seon Ho, Go Ah Ra, Kang Tae Joo, and Kim Kang Woo will be the main cast of the upcoming film "Sad Tropical"
On November 19th, the production team of the movie "Sad Tropical" confirmed that Kim Seon Ho, Go Ah Ra, Kang Tae Joo, and Kim Kang Woo will be joining the movie. It was also revealed that filming will begin this coming December.
It was also reported that Kim Seon Ho will make his first public appearance after the controversy in the full script reading session of "Sad Tropical" which is happening on December 3rd.
"Sad Tropical" is an action noir that will be about a former boxer who is being chased by mysterious people. It will be the next noir movie of director Park Hoon Jung ("The Witch: Part 1. The Subversion" and "Night in Paradise").
The upcoming movie "Sad Tropical" will be produced by Goldmoon and Studio& New.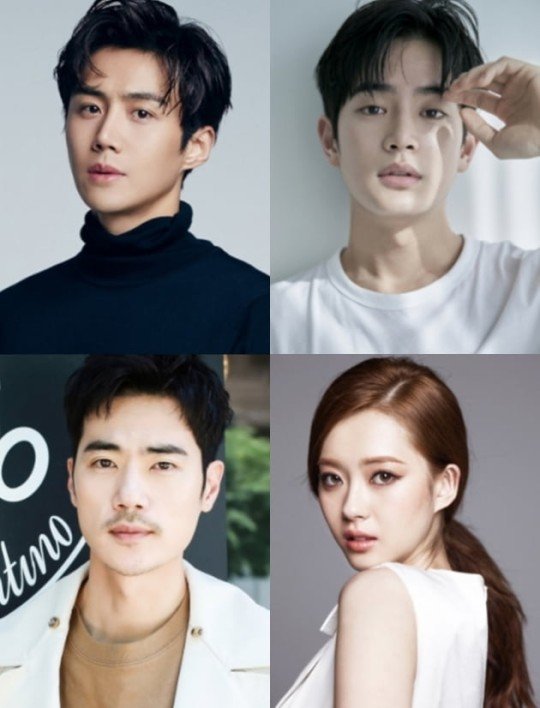 This movie will be Kim Seon Ho's first-ever movie since its debut. He last starred in the hit drama "Hometown Cha-Cha-Cha" with Shin Min Ah and Lee Sang Yi.
"Sad Tropical" will be Go Ah Ra's comeback to the big screen since 2016.  She last starred in the film "Phantom Detective" along with Lee Je Hoon, Kim Ha Na, Kim Sung Kyun, and more. The actress was last seen in the  2020 drama "Do Do Sol Sol La La Sol" with Lee Jae Wook and Kim Joo Heon.
Kim Kang Woo has been active in the movie scene. For 2021, he starred in "New Year Blues," "Recalled," "Guimoon: The Lightless Door," and "Red Eyes." The upcoming movie "Sad Tropical" will be his latest movie project.
Lastly, rookie actor Kang Tae Joo is said to have been selected among 1980 aspirants who auditioned for the upcoming film. The actor has starred in dramas such as "Nara's Marvelous Days" and "Hello, Me!." Many are already anticipating his performance and how he will do in the future just like the other discoveries of director Park Hoon Jung.
Are you going to support and watch the upcoming movie "Sad Tropical"?