Kim Min Jae and Kim Hyang Gi offered to star in tvN drama "Joseon Psychiatrist Yoo Se Poong"
Posted 2021/11/22 0
Kim Min Jae and Kim Hyang Gi will reportedly work together for the upcoming tvN historical drama "Joseon Psychiatrist Yoo Se Poong"
According to several media outlets on November 22nd, Kim Min Jae and Kim Hyang Gi have been selected to be the main leads of the upcoming drama "The Psychiatrist Of Joseon" which will begin filming in January next year.
Kim Min Jae's agency, YamYam Entertainment responded to the reports and shared that the actor is positively reviewing them. Same with Kim Hyang Gi's agency, Jikim Entertainment, they also stated that their artist is currently reviewing the offer.
Set in the Joseon era, the drama will be based on the novel of the same name that won the award for excellence in the 2016 Korea Story Contest. It will showcase the story of a doctor who can make the patients and people around them feel comfortable in a crazy world.
Kim Min Jae got the offer to play the role of Yoo Se Poong, the best acupuncturist who's favored by the royal family but for some reason, he's suffering from a  trauma every time he picks up a needle. Kim Hyang Gi received the offer to play as Seo Eun Woo. She was once a woman who's burdened with everyday life and now became a psychiatrist.
"The Psychiatrist Of Joseon" is set to premiere in tvN by the second half of 2022.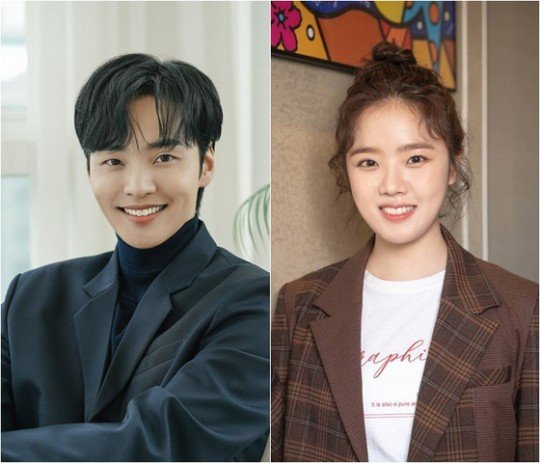 Kim Min Jae recently wrapped up his KBS drama "Dali and the Cocky Prince" with Park Gyu Young. If the actor accepts the offer to lead  "The Psychiatrist Of Joseon," this will be his first drama project for 2022. It was also reported that the drama "Dr. Romantic" where Kim Min Jae starred for two seasons will return next year. There's no official news yet if Kim Min Jae will also return to his character in the upcoming third season of the drama.
If Kim Hyang Gi confirms her casting for "The Psychiatrist Of Joseon," this will be her second drama for next year. She is also set to appear in the upcoming series "Flying Butterflies" with Choi Daniel, Shim Eun Woo, Park Jung Woo, and Moon Tae Yu.
What are your thoughts on the possible pairing of Kim Min Jae and Kim Hyang Gi?