EXO's Do Kyung Soo, Won Jin Ah, and Shin Ye Eun are confirmed to lead upcoming movie "Secret"
Posted 2021/11/24 0
EXO's Do Kyung Soo, Won Jin Ah, and Shin Ye Eun are all confirmed to lead the upcoming Korean remake of the Taiwanese film "Secret."
On November 23rd, it was announced that Won Jin Ah and Shin Ye Eun will be joining Do Kyung Soo in the upcoming film "Secret." The filming of the movie already began last week.
The original film "Secret" is a Taiwanese movie that was released in 2007. It narrated the romance between two boys and girls at an art high school. The piano battle scene of the students from the movie became widely known in Korea. For the Korean remake of "Secret," instead of the art high school setting, it will be changed into music. It was also revealed that some of the contents of the film will be different from the original.
Do Kyung Soo will be playing the role of Xiang Lun, the character previously played by  Jay Chou. Won Jin Ah will play the role of Xiao Yu, previously played by Kwai Lun Mei. Lastly, Shin Ye Eun will play the previous role of
Alice Tseng, Qing Yi.
The upcoming film will be directed by Seo Yoo Min (" "Happiness" and "The Last Princess"). Hive Media Corp. who also helmed "Inside Men", "The Man Standing Next", and "Deliver Us From Evil", bought the remake rights for "Secret" a long time ago.
"Secret" is scheduled to be released sometime next year.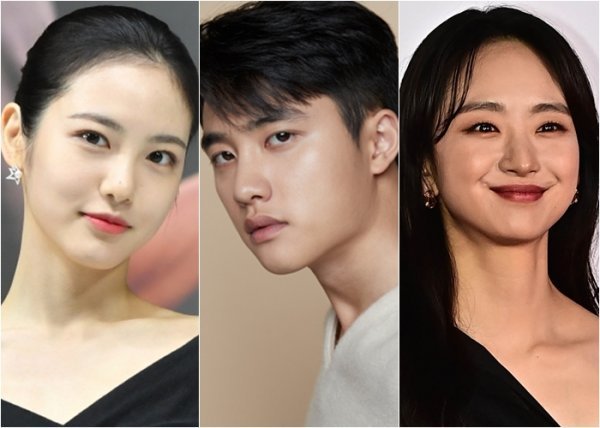 Do Kyung Soo is set to star in three movies. First is the upcoming Korean remake "Secret," second is the third installment "Along with the Gods 3," and lastly "The Moon" with Kim Hee Ae, Sol Kyung Gu, and Jo Han Chul. The idol-actor will also star in the upcoming drama "True Sword Battle."
Won Jin Ah starred in the latest Netflix original series "Hellbound" with Yoo Ah In, Kim Hyun Joo, and Park Jung Min. The series was released last November 19 and it already took the number one spot in several countries. Aside from the movie "Secret," she will also join the upcoming film "Happy New Year."
Meanwhile, this movie will be Shin Ye Eun's film project since her debut. She last starred in the 2020 drama "More Than Friends" with Ong Seong Wu and ZE: A's Kim Dong Jun.
Are you going to watch the upcoming Korean remake of "Secret"?