Asakawa Nana and Iijima Hiroki to lead upcoming drama "Akuma to Love Song"
Posted 2021/03/18 0
Asakawa Nana and Iijima Hiroki cast as main leads for the upcoming Japanese drama "Akuma to Love Song"

Based on the manga of the same name by Tomori Miyoshi, the story revolves around Kawai Maria, played by Asakawa Nana, who was transferred from a top-notch all-girl's Catholic school to a co-ed school. Maria is known for having a cold personality which estranges her from her classmates. She says what she wants, albeit too bluntly and harsh, even when she intends to help others. Her arrogant façade and point blank statements are the reasons why she is despised by most people. Although she maintains this air of superiority, she actually yearns for acceptance and friendship. Maria hopes for a fresh start. On her first day, Maria is introduced to Kanda Yusuke and Meguro Shin, two unlikely friends. Yusuke pretends to be cheerful and fun-loving, but in reality, he is uninterested in many things and people. In contrast, Shin acts cold and distant, but can secretly be quite caring. Maria becomes aware of Shin's skills and talent for the piano, making Maria open up her solitary world.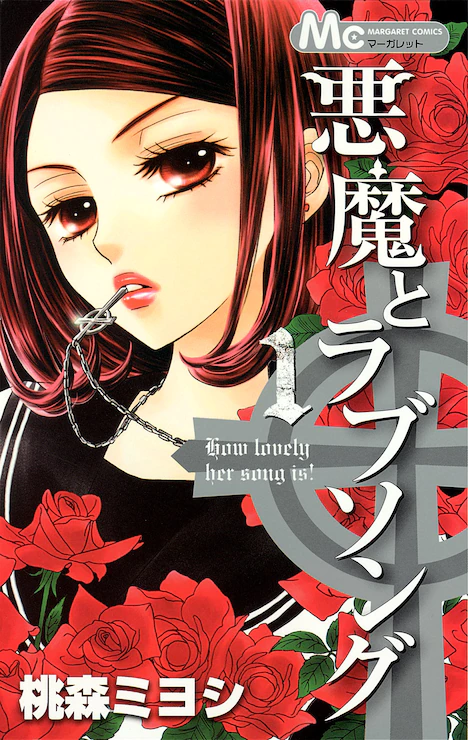 The moving coming-of-age manga that showcases a fierce, dynamic heroine who speaks her mind was serialized in Biweekly Margaret (Shueisha) from 2007 -2011.
The drama will be helmed by Yokoo Hatsuki, while Yoshida Erika, Okazaki Satoko, and Hiruta Naomi will be in charge of the screenplay. Reportedly, it will have total of 8 episodes which is scheduled for a June 2021 release, and will exclusively be distributed on Hulu.
Comment by Original Manga Author Tomoshi Miyori
すでに一度撮影現場を拝見させていただいてます。
コロナ禍での撮影はとても気をつかわれていて大変な中、お一人お一人の演技に熱があって、監督の目線も優しくかつ拘りがあり、とても感動しました!原作は10年以上も前のものなのですが、今の時代に合わせて改変してくださってそれも良かったと思います。キャラのイメージぴったり、いえ、それ以上に魅力的な役者さんたちの演技をぜひご覧ください!
I have already seen the shooting site once.
Shooting during the pandemic was very challenging, but I was very impressed by the enthusiasm for each person's acting and the gentle and insistence of the director! The original is more than 10 years old, but I think it was good that it was modified to suit the current era. Please take a look at the acting of the actors who have the perfect image of the character, but even more attractive!
Comment by Asakawa Nana
今回のお話をいただいた時に連続ドラマの主演は初めてなのですごく光栄に思ったのと同時に、3作品連続実写化企画の2作目ということも聞いていたので、プレッシャーもありました。
原作を読ませていただき、「アヴェ・マリア」や「アメイジング・グレイス」というような歌やピアノなど、音楽がキーになって進んでいくストーリーが、自分の中ではとても新しく感じたのと同時に、「歌、がんばらなきゃ」と…。また、私が演じる可愛マリアは、あまり笑わないキャラクターでもあるので、どういうふうに感情を表現していくかなど、考えることがたくさんありました。
撮影が始まる2か月前からvoiceトレーニングを受けさせていただいたのですが、その中で、最初自信がなかった歌に対して少し自信がつき、もともと持っていた歌うことへの恐怖心みたいなものが払拭できたので、自分自身もひとつ成長できた気がしています。また、原作を読んでいる方々がイメージしているマリアの声やマリア像ってそれぞれ違うと思うので、マリアの表情や心情の変化、ニュアンスなど、脚本と原作を読み合わせながら、私なりのマリア像を作らせていただきました。
撮影はムードメーカーの監督と助監督がいるおかげで、現場の居心地がとても良く、楽しむところは楽しむ、やるところはしっかりやる、というメリハリあるチームになっていると思います。
「悪魔とラブソング」という原作を実写化する意味もしっかり考えて、精一杯演じさせていただきます。
When I heard this story, it was my first time taking the lead in a serial drama after a long time, so I was very honored, and at the same time, I heard that it was the second work of a three-piece live-action series, so I was under pressure.
When I read the original story, I felt that the story of music as a key, such as songs such as "Ave Maria" and "Amazing Grace" and the piano, was very new to me. "Singing, I have to do my best" … Also, the Kawai Maria I play is a character who doesn't laugh so much, so I had a lot of thoughts about how to express my emotions.
I received voice training two months before the shooting started, but during that time, I became a little more confident about the song I was not confident at first, and it seems like the fear of singing that I originally had. Since I was able to wipe out things, I feel that I have grown one by myself. Also, I think that the voice of Maria and the image of Maria that people read are different, so while reviewing the script and the original, such as changes in Maria's facial expressions and feelings, nuances, etc., I made my own image of Maria.
Thanks to the mood maker's director and assistant director for shooting, I think that the team is very comfortable at the scene, enjoys what they enjoy, and does what they do well.
I will do my best to make the original "A Devil and Her Love Song" a live-action film.
Asakawa Nana was a former member of SUPER☆GiRLS. She initially joined iDOL Street as a street-sei on June 12, 2011. She was also a former member of GEM but didn't make the final line-up. She was given the title "Once in 1,000 years baby-faced."

She appeared in dramas and films Bokura wa Koi ga Hetasugiru, Kaikan Install, Kaguya-sama: Love Is War, and its sequel to be released in 2021.
Comment by Iijima Hiroki
この度、出演の話を頂いたとき、これまで学園もので普通の高校生役をしっかりとやったことがなかったので、新しいものに挑戦するという意味でも、クランクイン前からわくわくしていました。
今回、ピアノを弾く役どころということで、2か月くらい前からピアノの練習など準備をさせてもらっていたので、撮影に入るのが一層楽しみでした。
脚本を先に読ませていただき、その後、参考にできればと原作を読みました。脚本家さんが監督と話し合われて書かれたもの、原作者さんの想い、両方を尊重し大切に、自分が感じたことを演じていけたらなと思っています。
僕が演じる目黒伸は、間違えばすごく冷たいキャラクターに見えてしまう。無口ですが、高校生らしい、17歳らしい一面もちゃんと持っているので、そういうところも出すように心がけていきたいし、神田とのキャラクターの対比も大切にしたいと思っています。
目黒は、少しトゲトゲしているけど、凄く素直な子です。ただ、言いたいことが言えないときも多くて…。
そういうとき、僕自身は「言えばいいのにな」って思ってしまうのですが、実際自分たちが学生の時って言えていたかな、意外と言えてなかったんじゃないかなと思って、自分の学生時代の経験も活かしつつ、周りのキャストの方々が生み出してくれるものを吸収しながら、目黒のキャラクターを作っていっています。ピアノも、吹替ではなく、実際に弾けるように練習しました。
撮影現場は、明るくて、すごくパワーがあるなと感じています。
これからも、キャスト・スタッフ一同素晴らしい作品にできるように頑張ります。
When I heard about my casting, I had never played the role of a normal high school student at a school, so I was excited even before the crank-in in terms of trying new things.
I was preparing, practicing the piano since two months ago because it was the role of playing the piano, so I was even more excited to start shooting.
I read the script first, then read the original, hoping that it could be used as a reference. I hope that the scriptwriter will respect and cherish both what was written in discussions with the director and the thoughts of the original author, and play what he felt.
I play Shin Meguro, who looks like a very cold character if I make a mistake. It's quiet, but I also have a 17-year-old side that seems to be a high school student, so I'd like to try to bring out that kind of thing, and I also want to value the contrast of the character with Kanda Yusuke. Meguro Shin is a little spiky, but he is a very straightforward child. However, there are many times when I can't say what I want to say…
At that time, I personally think "I should say it", but I thought that I could have said it when I was a student, or maybe I couldn't say it unexpectedly. While making use of my experience as a student, I am making Meguro characters while absorbing what the cast members around me produce. I also practiced playing the piano so that I could actually play it, not dubbed it.
I feel that the shooting site is bright and very powerful.
From now on, all the cast staff will do their best to make a wonderful work.
Hiroki Iijima was born in Hokkaido, he played basketball, and once part of a volleyball circle at Osaka High School. While working on a part-time job at an apparel store on 2015, Iijima won the Grand Prix at the 28th Junon Super Boy Contest and he is currently attending Otani University. In 2016 he took the lead role in the series Kamen Rider Ex-Aid.

His previous works are Rekishi Meikyuu Kara no Dasshutsu, My Love, My Baker, Beautiful Dreamer, and Tsunagare Radio: Our Rainy Days.
Sources: [1]
What are your thoughts about the story of "Akuma to Love Song?"